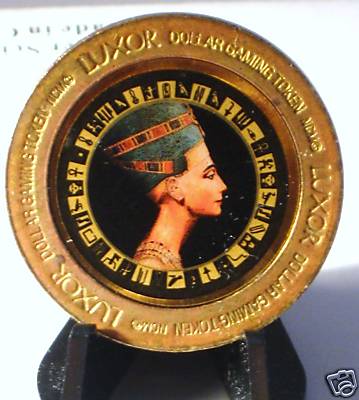 Summer in 1984,
This is the token that attracted my attention when I was in Luxor, Las Vegas.
Although I didn't know who she was, but I remembered feeling fascinated by her side profile.
So I kept the token in my wallet, didn't want to use it for the slot machine.
But the token misteriously disappeared when I went back to Taiwan.
Eventually, I forgot that very sensation I had toward a token with a profile that I didn't even know the name...